Some nursery progress pictures…


George using the power roller.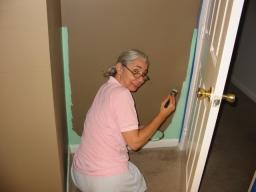 Verna cutting in around the trim.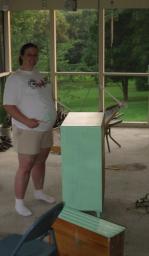 We repaint a dresser mom gave us.

Oh yes, painting baseboards is fun!

George cleans up.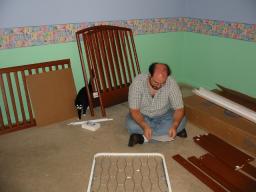 Time to assemble the crib. Can Grace help too?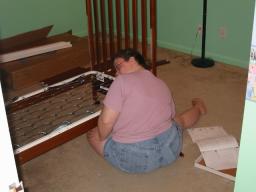 It really is just a matter of following the directions.

Look, we did it!

A nice view of our progress. Look at the clouds! Look at the walls! Look at the cat!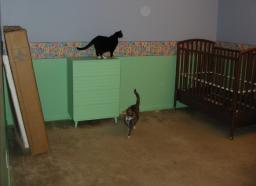 Now the kitties can really check things out. It's really coming together.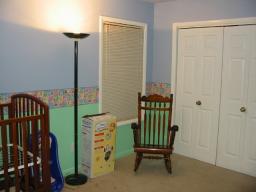 Another good view.
Open the images to see a bigger view.